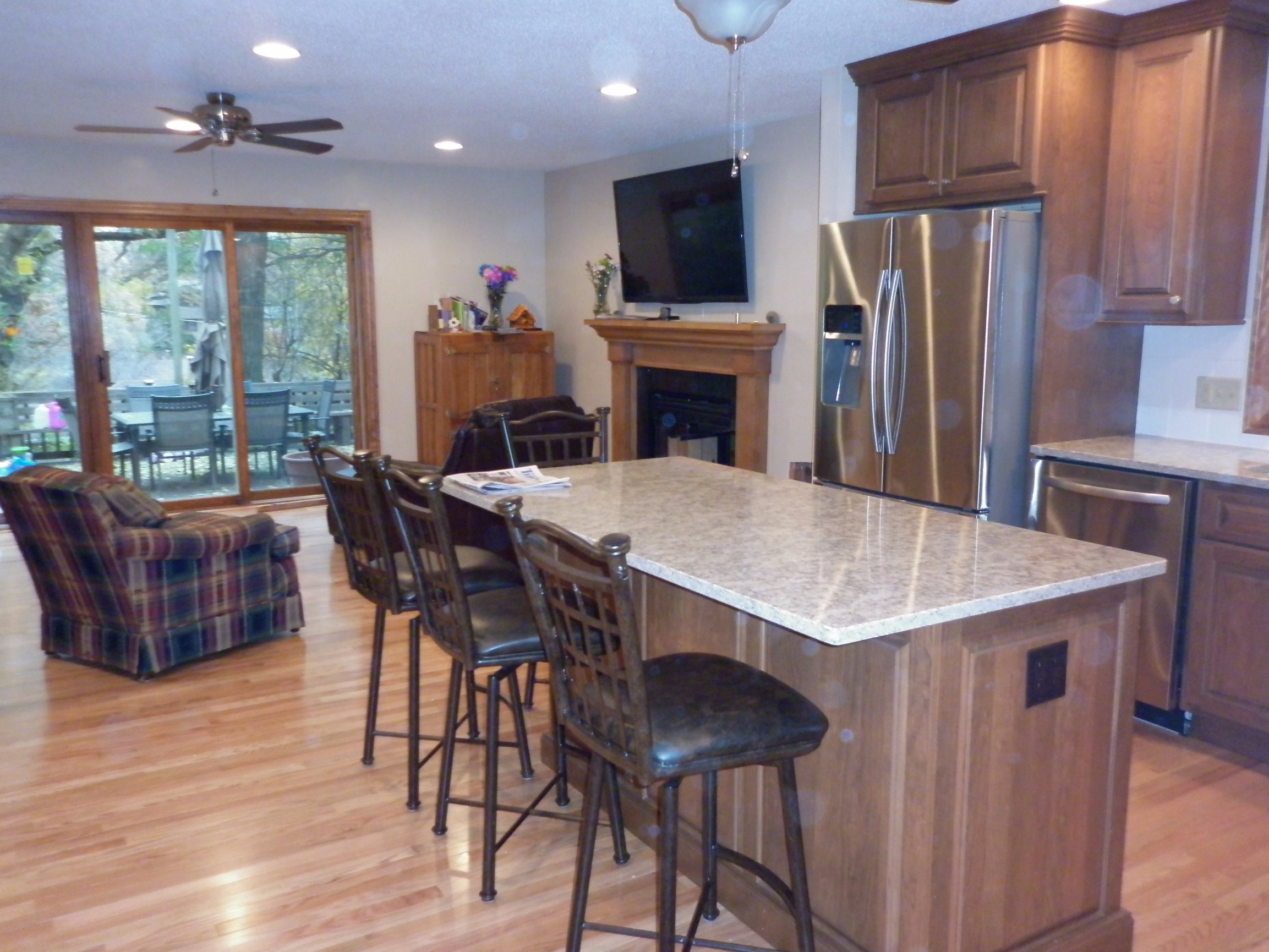 I was recently in a potential client's home to look at a whole house remodel. 
     The conversation went something like this" I need a price to remodel my kitchen, relocate master bath, and change kids bath. I would like you to use some of the existing cabinets, remove this wall and change the living room/pantry". There were no plans or specs on the job. I asked as many questions as I could and went back to the office to figure a estimate to see if she was serious. When I returned with an estimate she said it was more then she had figured. The owner decided she  would be her own general contractor and save the money paid to a general contractor to manage the job.  
         As I drove away from the job I got thinking about the process of remodeling. I have spent years learning to be a successful Remodeling general contractor and this owner is planning to do what I do in one project. I decided to write a blog (my first one) to help people be their own general contractors. Well maybe not everything but, I'm not writing a book just a blog.  
         This topic: "Details"
      If you want to be your own contractor and plan to get prices from subcontractors you need details. Details will save you money and save many a sleepless night. Before you bring in a single sub get some plans made showing before and after. You don't have to hire someone like me, you can do it yourself. The goal is, put details in your plans to relay your thoughts to whoever is looking at your plans. eg. What walls are you going to remove, how wide will the opening be, is there plumbing in the wall, how about electrical, is the wall load bearing, how will the floor be finished? If you let the contractors figure this out you will have three different prices for three different projects. It is a recipe for hurt feelings and angry disputes. Over my career I have been asked to testify on the owners behalf at least twice, both these disputes were caused from poor communication. The owner had unfulfilled expectations, the contract thought he did more then asked. When I don't have the details in my plans it usually cost me money. When I figure the cost of a new job that has no details I add money to my price for unknowns. I don't want the project to cost me more then it cost the owner.
        I recently redid a bathroom. My description of work stated we will supply can lights in the bathroom. I was thinking simple can lights and the owner was thinking LEDs with adjustable colors. If the details are not written down and it is up for debate both parties will feel they didn't get what they wanted. As I don't belief in arguing with my client we put in LED lights.
        Avoid these problems with detailed plans.
Jerry Coussens CR